When you think of Cascade County, Montana, the city of Great Falls usually comes to mind. But Cascade County is much more diverse than that. Not only does Cascade County anchor the southern corner of the fertile Montana farmland known as the Golden Triangle, it is also home to majestic mountains, rivers teaming with trout, and beautiful landscapes.
Great Falls, which is also known as the "Electric City," derives its nickname from the waterfalls that grace the outskirts of the city, each of which sports a hydroelectric dam. As such Great Falls is a bit of an industrial hub, which also offers plenty of photo ops for the casual photographer.
I'm particularly fond of Cascade County's southern reaches, where trout in the county's many rivers are plentiful, and people fly fishing just as plentiful. King's Pass, which winds its way along Highway 89 through the Little Belt Mountains and southern Cascade County is also a trip worth taking. And of course the lush farm fields east and north of Great Falls are frequented by this agriculture photographer so I may make agriculture photos and photos of wheat.
In this my latest installment of 20+ photos. It is also an addition to my collection of photos of Montana counties I am continuing to build. I hope you take a moment to view these photos and those other photographs of Montana counties I have also made over the years (and continue to make).
→ Buy a Print or License Photo
" data-lightbox-theme="dark" href="https://images.squarespace-cdn.com/content/v1/50631261e4b0e9530e2c53a7/1540099696934-V3SU5RE32OBI3K81CT62/Old-Fashioned-Sign-Photos.jpg" role="button" class="
image-slide-anchor
js-gallery-lightbox-opener
content-fill
">
→ Buy a Print or License Photo
" data-lightbox-theme="dark" href="https://images.squarespace-cdn.com/content/v1/50631261e4b0e9530e2c53a7/1540099696934-V3SU5RE32OBI3K81CT62/Old-Fashioned-Sign-Photos.jpg" role="button" class="
image-slide-anchor
js-gallery-lightbox-opener
content-fill
"> View fullsize
→ Buy a Print or License Photo
" data-lightbox-theme="dark" href="https://images.squarespace-cdn.com/content/v1/50631261e4b0e9530e2c53a7/1540099696934-V3SU5RE32OBI3K81CT62/Old-Fashioned-Sign-Photos.jpg" role="button" class="
image-slide-anchor
js-gallery-lightbox-opener
content-fill
">
→ Buy a Print or License Photo
" data-lightbox-theme="dark" href="https://images.squarespace-cdn.com/content/v1/50631261e4b0e9530e2c53a7/1495191232144-QRNWF4VUMNJHJO9NYK59/Blue-Ryan-Dam-Panorama-1500.jpg" role="button" class="
image-slide-anchor
js-gallery-lightbox-opener
content-fill
">
→ Buy a Print or License Photo
" data-lightbox-theme="dark" href="https://images.squarespace-cdn.com/content/v1/50631261e4b0e9530e2c53a7/1495191232144-QRNWF4VUMNJHJO9NYK59/Blue-Ryan-Dam-Panorama-1500.jpg" role="button" class="
image-slide-anchor
js-gallery-lightbox-opener
content-fill
"> View fullsize
→ Buy a Print or License Photo
" data-lightbox-theme="dark" href="https://images.squarespace-cdn.com/content/v1/50631261e4b0e9530e2c53a7/1495191232144-QRNWF4VUMNJHJO9NYK59/Blue-Ryan-Dam-Panorama-1500.jpg" role="button" class="
image-slide-anchor
js-gallery-lightbox-opener
content-fill
">
→ Buy a Print or License Photo
" data-lightbox-theme="dark" href="https://images.squarespace-cdn.com/content/v1/50631261e4b0e9530e2c53a7/1495191264883-97NFZNOAF7BHNUGWO102/Snow-Covered-Evergreen-Trees-on-Kings-Pass.jpg" role="button" class="
image-slide-anchor
js-gallery-lightbox-opener
content-fill
">
→ Buy a Print or License Photo
" data-lightbox-theme="dark" href="https://images.squarespace-cdn.com/content/v1/50631261e4b0e9530e2c53a7/1495191264883-97NFZNOAF7BHNUGWO102/Snow-Covered-Evergreen-Trees-on-Kings-Pass.jpg" role="button" class="
image-slide-anchor
js-gallery-lightbox-opener
content-fill
"> View fullsize
→ Buy a Print or License Photo
" data-lightbox-theme="dark" href="https://images.squarespace-cdn.com/content/v1/50631261e4b0e9530e2c53a7/1495191264883-97NFZNOAF7BHNUGWO102/Snow-Covered-Evergreen-Trees-on-Kings-Pass.jpg" role="button" class="
image-slide-anchor
js-gallery-lightbox-opener
content-fill
">
→ Buy a Print or License Photo
" data-lightbox-theme="dark" href="https://images.squarespace-cdn.com/content/v1/50631261e4b0e9530e2c53a7/1495191239562-22LVI5QX5NKJXPA794LL/Great-Falls-Refinery-Photos.jpg" role="button" class="
image-slide-anchor
js-gallery-lightbox-opener
content-fill
">
→ Buy a Print or License Photo
" data-lightbox-theme="dark" href="https://images.squarespace-cdn.com/content/v1/50631261e4b0e9530e2c53a7/1495191239562-22LVI5QX5NKJXPA794LL/Great-Falls-Refinery-Photos.jpg" role="button" class="
image-slide-anchor
js-gallery-lightbox-opener
content-fill
"> View fullsize
→ Buy a Print or License Photo
" data-lightbox-theme="dark" href="https://images.squarespace-cdn.com/content/v1/50631261e4b0e9530e2c53a7/1495191239562-22LVI5QX5NKJXPA794LL/Great-Falls-Refinery-Photos.jpg" role="button" class="
image-slide-anchor
js-gallery-lightbox-opener
content-fill
">
→ Buy a Print or License Photo
" data-lightbox-theme="dark" href="https://images.squarespace-cdn.com/content/v1/50631261e4b0e9530e2c53a7/1540955887781-DW5L6QMP7Q1BIVRZQG8E/Photo-of-Row-of-H-Frames-High-Voltage-Power-Lines.jpg" role="button" class="
image-slide-anchor
js-gallery-lightbox-opener
content-fill
">
→ Buy a Print or License Photo
" data-lightbox-theme="dark" href="https://images.squarespace-cdn.com/content/v1/50631261e4b0e9530e2c53a7/1540955887781-DW5L6QMP7Q1BIVRZQG8E/Photo-of-Row-of-H-Frames-High-Voltage-Power-Lines.jpg" role="button" class="
image-slide-anchor
js-gallery-lightbox-opener
content-fill
"> View fullsize
→ Buy a Print or License Photo
" data-lightbox-theme="dark" href="https://images.squarespace-cdn.com/content/v1/50631261e4b0e9530e2c53a7/1540955887781-DW5L6QMP7Q1BIVRZQG8E/Photo-of-Row-of-H-Frames-High-Voltage-Power-Lines.jpg" role="button" class="
image-slide-anchor
js-gallery-lightbox-opener
content-fill
">
→ Buy a Print or License Photo
" data-lightbox-theme="dark" href="https://images.squarespace-cdn.com/content/v1/50631261e4b0e9530e2c53a7/1495191262686-UXZW4CAFMW5B1A38NN7P/Rusty-Industrial-Tanks.jpg" role="button" class="
image-slide-anchor
js-gallery-lightbox-opener
content-fill
">
→ Buy a Print or License Photo
" data-lightbox-theme="dark" href="https://images.squarespace-cdn.com/content/v1/50631261e4b0e9530e2c53a7/1495191262686-UXZW4CAFMW5B1A38NN7P/Rusty-Industrial-Tanks.jpg" role="button" class="
image-slide-anchor
js-gallery-lightbox-opener
content-fill
"> View fullsize
→ Buy a Print or License Photo
" data-lightbox-theme="dark" href="https://images.squarespace-cdn.com/content/v1/50631261e4b0e9530e2c53a7/1495191262686-UXZW4CAFMW5B1A38NN7P/Rusty-Industrial-Tanks.jpg" role="button" class="
image-slide-anchor
js-gallery-lightbox-opener
content-fill
">
→ Buy a Print or License Photo
" data-lightbox-theme="dark" href="https://images.squarespace-cdn.com/content/v1/50631261e4b0e9530e2c53a7/1495191258121-XUXGBQMJKF7BVOCVG9WU/Photos-of-Great-Plains-Barns.jpg" role="button" class="
image-slide-anchor
js-gallery-lightbox-opener
content-fill
">
→ Buy a Print or License Photo
" data-lightbox-theme="dark" href="https://images.squarespace-cdn.com/content/v1/50631261e4b0e9530e2c53a7/1495191258121-XUXGBQMJKF7BVOCVG9WU/Photos-of-Great-Plains-Barns.jpg" role="button" class="
image-slide-anchor
js-gallery-lightbox-opener
content-fill
"> View fullsize
→ Buy a Print or License Photo
" data-lightbox-theme="dark" href="https://images.squarespace-cdn.com/content/v1/50631261e4b0e9530e2c53a7/1495191258121-XUXGBQMJKF7BVOCVG9WU/Photos-of-Great-Plains-Barns.jpg" role="button" class="
image-slide-anchor
js-gallery-lightbox-opener
content-fill
">
→ Buy a Print or License Photo
" data-lightbox-theme="dark" href="https://images.squarespace-cdn.com/content/v1/50631261e4b0e9530e2c53a7/1495191233646-JIMASATYWTU36VY1K8ZF/Field-of-Wheat-Photos.jpg" role="button" class="
image-slide-anchor
js-gallery-lightbox-opener
content-fill
">
→ Buy a Print or License Photo
" data-lightbox-theme="dark" href="https://images.squarespace-cdn.com/content/v1/50631261e4b0e9530e2c53a7/1495191233646-JIMASATYWTU36VY1K8ZF/Field-of-Wheat-Photos.jpg" role="button" class="
image-slide-anchor
js-gallery-lightbox-opener
content-fill
"> View fullsize
→ Buy a Print or License Photo
" data-lightbox-theme="dark" href="https://images.squarespace-cdn.com/content/v1/50631261e4b0e9530e2c53a7/1495191233646-JIMASATYWTU36VY1K8ZF/Field-of-Wheat-Photos.jpg" role="button" class="
image-slide-anchor
js-gallery-lightbox-opener
content-fill
">
→ Buy a Print or License Photo
" data-lightbox-theme="dark" href="https://images.squarespace-cdn.com/content/v1/50631261e4b0e9530e2c53a7/1495191241984-HJDZY10P1AIBJICN3B2M/Island-of-Trees-in-Field-of-Wheat.jpg" role="button" class="
image-slide-anchor
js-gallery-lightbox-opener
content-fill
">
→ Buy a Print or License Photo
" data-lightbox-theme="dark" href="https://images.squarespace-cdn.com/content/v1/50631261e4b0e9530e2c53a7/1495191241984-HJDZY10P1AIBJICN3B2M/Island-of-Trees-in-Field-of-Wheat.jpg" role="button" class="
image-slide-anchor
js-gallery-lightbox-opener
content-fill
"> View fullsize
→ Buy a Print or License Photo
" data-lightbox-theme="dark" href="https://images.squarespace-cdn.com/content/v1/50631261e4b0e9530e2c53a7/1495191241984-HJDZY10P1AIBJICN3B2M/Island-of-Trees-in-Field-of-Wheat.jpg" role="button" class="
image-slide-anchor
js-gallery-lightbox-opener
content-fill
">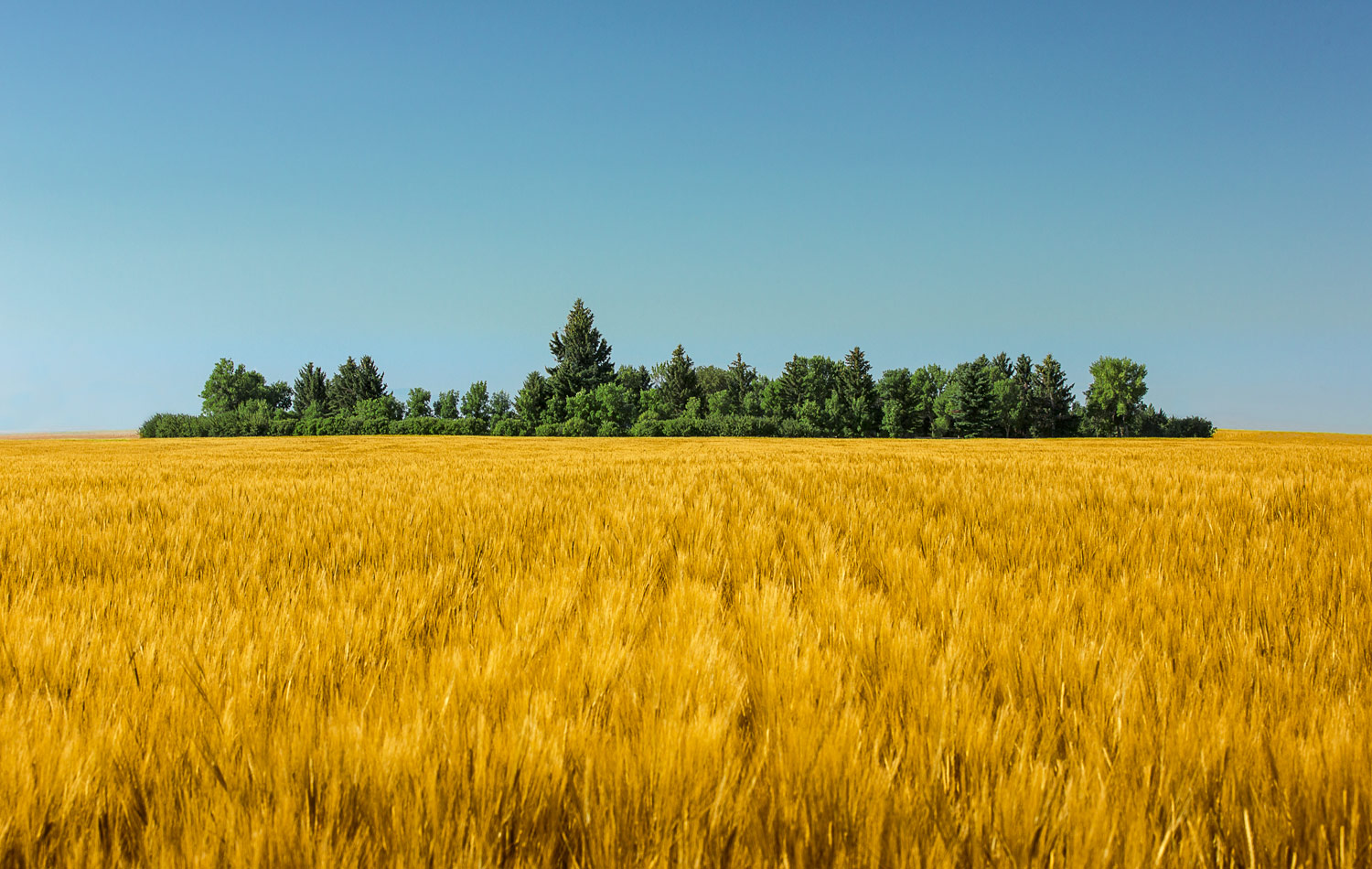 → Buy a Print or License Photo
" data-lightbox-theme="dark" href="https://images.squarespace-cdn.com/content/v1/50631261e4b0e9530e2c53a7/1495191239376-USTOTEIPUIB4JIJ61BJ3/Golden-Ripe-Wheat.jpg" role="button" class="
image-slide-anchor
js-gallery-lightbox-opener
content-fill
">
→ Buy a Print or License Photo
" data-lightbox-theme="dark" href="https://images.squarespace-cdn.com/content/v1/50631261e4b0e9530e2c53a7/1495191239376-USTOTEIPUIB4JIJ61BJ3/Golden-Ripe-Wheat.jpg" role="button" class="
image-slide-anchor
js-gallery-lightbox-opener
content-fill
"> View fullsize
→ Buy a Print or License Photo
" data-lightbox-theme="dark" href="https://images.squarespace-cdn.com/content/v1/50631261e4b0e9530e2c53a7/1495191239376-USTOTEIPUIB4JIJ61BJ3/Golden-Ripe-Wheat.jpg" role="button" class="
image-slide-anchor
js-gallery-lightbox-opener
content-fill
">
→ Buy a Print or License Photo
" data-lightbox-theme="dark" href="https://images.squarespace-cdn.com/content/v1/50631261e4b0e9530e2c53a7/1495191256413-VORPWSOVRVPEOSL4GZYL/Photos-of-Round-Bales.jpg" role="button" class="
image-slide-anchor
js-gallery-lightbox-opener
content-fill
">
→ Buy a Print or License Photo
" data-lightbox-theme="dark" href="https://images.squarespace-cdn.com/content/v1/50631261e4b0e9530e2c53a7/1495191256413-VORPWSOVRVPEOSL4GZYL/Photos-of-Round-Bales.jpg" role="button" class="
image-slide-anchor
js-gallery-lightbox-opener
content-fill
"> View fullsize
→ Buy a Print or License Photo
" data-lightbox-theme="dark" href="https://images.squarespace-cdn.com/content/v1/50631261e4b0e9530e2c53a7/1495191256413-VORPWSOVRVPEOSL4GZYL/Photos-of-Round-Bales.jpg" role="button" class="
image-slide-anchor
js-gallery-lightbox-opener
content-fill
">
→ Buy a Print or License Photo
" data-lightbox-theme="dark" href="https://images.squarespace-cdn.com/content/v1/50631261e4b0e9530e2c53a7/1540101736766-63MDNQPXUJ49L84OCK29/Photos-Grain-Bins.jpg" role="button" class="
image-slide-anchor
js-gallery-lightbox-opener
content-fill
">
→ Buy a Print or License Photo
" data-lightbox-theme="dark" href="https://images.squarespace-cdn.com/content/v1/50631261e4b0e9530e2c53a7/1540101736766-63MDNQPXUJ49L84OCK29/Photos-Grain-Bins.jpg" role="button" class="
image-slide-anchor
js-gallery-lightbox-opener
content-fill
"> View fullsize
→ Buy a Print or License Photo
" data-lightbox-theme="dark" href="https://images.squarespace-cdn.com/content/v1/50631261e4b0e9530e2c53a7/1540101736766-63MDNQPXUJ49L84OCK29/Photos-Grain-Bins.jpg" role="button" class="
image-slide-anchor
js-gallery-lightbox-opener
content-fill
">
→ Buy a Print or License Photo
" data-lightbox-theme="dark" href="https://images.squarespace-cdn.com/content/v1/50631261e4b0e9530e2c53a7/1495191232591-ESZH3OB7118AWMEOX6PR/Deer-Standing-in-Grass.jpg" role="button" class="
image-slide-anchor
js-gallery-lightbox-opener
content-fill
">
→ Buy a Print or License Photo
" data-lightbox-theme="dark" href="https://images.squarespace-cdn.com/content/v1/50631261e4b0e9530e2c53a7/1495191232591-ESZH3OB7118AWMEOX6PR/Deer-Standing-in-Grass.jpg" role="button" class="
image-slide-anchor
js-gallery-lightbox-opener
content-fill
"> View fullsize
→ Buy a Print or License Photo
" data-lightbox-theme="dark" href="https://images.squarespace-cdn.com/content/v1/50631261e4b0e9530e2c53a7/1495191232591-ESZH3OB7118AWMEOX6PR/Deer-Standing-in-Grass.jpg" role="button" class="
image-slide-anchor
js-gallery-lightbox-opener
content-fill
">
→ Buy a Print or License Photo
" data-lightbox-theme="dark" href="https://images.squarespace-cdn.com/content/v1/50631261e4b0e9530e2c53a7/1495191247581-3WA2FA6B20QQDTLF6XDJ/Montana-Travel-Photography-Fishing.jpg" role="button" class="
image-slide-anchor
js-gallery-lightbox-opener
content-fill
">
→ Buy a Print or License Photo
" data-lightbox-theme="dark" href="https://images.squarespace-cdn.com/content/v1/50631261e4b0e9530e2c53a7/1495191247581-3WA2FA6B20QQDTLF6XDJ/Montana-Travel-Photography-Fishing.jpg" role="button" class="
image-slide-anchor
js-gallery-lightbox-opener
content-fill
"> View fullsize
→ Buy a Print or License Photo
" data-lightbox-theme="dark" href="https://images.squarespace-cdn.com/content/v1/50631261e4b0e9530e2c53a7/1495191247581-3WA2FA6B20QQDTLF6XDJ/Montana-Travel-Photography-Fishing.jpg" role="button" class="
image-slide-anchor
js-gallery-lightbox-opener
content-fill
">
→ Buy a Print or License Photo
" data-lightbox-theme="dark" href="https://images.squarespace-cdn.com/content/v1/50631261e4b0e9530e2c53a7/1495191244472-41JO2XPWUW2J6I2DBC7B/Lewis-and-Clark-National-Forest.jpg" role="button" class="
image-slide-anchor
js-gallery-lightbox-opener
content-fill
">
→ Buy a Print or License Photo
" data-lightbox-theme="dark" href="https://images.squarespace-cdn.com/content/v1/50631261e4b0e9530e2c53a7/1495191244472-41JO2XPWUW2J6I2DBC7B/Lewis-and-Clark-National-Forest.jpg" role="button" class="
image-slide-anchor
js-gallery-lightbox-opener
content-fill
"> View fullsize
→ Buy a Print or License Photo
" data-lightbox-theme="dark" href="https://images.squarespace-cdn.com/content/v1/50631261e4b0e9530e2c53a7/1495191244472-41JO2XPWUW2J6I2DBC7B/Lewis-and-Clark-National-Forest.jpg" role="button" class="
image-slide-anchor
js-gallery-lightbox-opener
content-fill
">
→ Buy a Print or License Photo
" data-lightbox-theme="dark" href="https://images.squarespace-cdn.com/content/v1/50631261e4b0e9530e2c53a7/1495191248272-3R55CVS6XKQCH33XUH2F/Motorcycles-on-Kings-Pass.jpg" role="button" class="
image-slide-anchor
js-gallery-lightbox-opener
content-fill
">
→ Buy a Print or License Photo
" data-lightbox-theme="dark" href="https://images.squarespace-cdn.com/content/v1/50631261e4b0e9530e2c53a7/1495191248272-3R55CVS6XKQCH33XUH2F/Motorcycles-on-Kings-Pass.jpg" role="button" class="
image-slide-anchor
js-gallery-lightbox-opener
content-fill
"> View fullsize
→ Buy a Print or License Photo
" data-lightbox-theme="dark" href="https://images.squarespace-cdn.com/content/v1/50631261e4b0e9530e2c53a7/1495191248272-3R55CVS6XKQCH33XUH2F/Motorcycles-on-Kings-Pass.jpg" role="button" class="
image-slide-anchor
js-gallery-lightbox-opener
content-fill
">
→ Buy a Print or License Photo
" data-lightbox-theme="dark" href="https://images.squarespace-cdn.com/content/v1/50631261e4b0e9530e2c53a7/1495191230294-T99PZW0KLJDPLDUJUM3J/Adel-Mountains-Montana-Landscape.jpg" role="button" class="
image-slide-anchor
js-gallery-lightbox-opener
content-fill
">
→ Buy a Print or License Photo
" data-lightbox-theme="dark" href="https://images.squarespace-cdn.com/content/v1/50631261e4b0e9530e2c53a7/1495191230294-T99PZW0KLJDPLDUJUM3J/Adel-Mountains-Montana-Landscape.jpg" role="button" class="
image-slide-anchor
js-gallery-lightbox-opener
content-fill
"> View fullsize
→ Buy a Print or License Photo
" data-lightbox-theme="dark" href="https://images.squarespace-cdn.com/content/v1/50631261e4b0e9530e2c53a7/1495191230294-T99PZW0KLJDPLDUJUM3J/Adel-Mountains-Montana-Landscape.jpg" role="button" class="
image-slide-anchor
js-gallery-lightbox-opener
content-fill
">
→ Buy a Print or License Photo
" data-lightbox-theme="dark" href="https://images.squarespace-cdn.com/content/v1/50631261e4b0e9530e2c53a7/1495191235386-W4BJUJFJHQ71BAE7DC9Z/Fly-Fishing-Orange-Morning.jpg" role="button" class="
image-slide-anchor
js-gallery-lightbox-opener
content-fill
">
→ Buy a Print or License Photo
" data-lightbox-theme="dark" href="https://images.squarespace-cdn.com/content/v1/50631261e4b0e9530e2c53a7/1495191235386-W4BJUJFJHQ71BAE7DC9Z/Fly-Fishing-Orange-Morning.jpg" role="button" class="
image-slide-anchor
js-gallery-lightbox-opener
content-fill
"> View fullsize
→ Buy a Print or License Photo
" data-lightbox-theme="dark" href="https://images.squarespace-cdn.com/content/v1/50631261e4b0e9530e2c53a7/1495191235386-W4BJUJFJHQ71BAE7DC9Z/Fly-Fishing-Orange-Morning.jpg" role="button" class="
image-slide-anchor
js-gallery-lightbox-opener
content-fill
">
→ Buy a Print or License Photo
" data-lightbox-theme="dark" href="https://images.squarespace-cdn.com/content/v1/50631261e4b0e9530e2c53a7/1495191244197-UXXTGSJ6KZESO5PY4C1V/Layers-of-Agricultural-Photography.jpg" role="button" class="
image-slide-anchor
js-gallery-lightbox-opener
content-fill
">
→ Buy a Print or License Photo
" data-lightbox-theme="dark" href="https://images.squarespace-cdn.com/content/v1/50631261e4b0e9530e2c53a7/1495191244197-UXXTGSJ6KZESO5PY4C1V/Layers-of-Agricultural-Photography.jpg" role="button" class="
image-slide-anchor
js-gallery-lightbox-opener
content-fill
"> View fullsize
→ Buy a Print or License Photo
" data-lightbox-theme="dark" href="https://images.squarespace-cdn.com/content/v1/50631261e4b0e9530e2c53a7/1495191244197-UXXTGSJ6KZESO5PY4C1V/Layers-of-Agricultural-Photography.jpg" role="button" class="
image-slide-anchor
js-gallery-lightbox-opener
content-fill
">
→ Buy a Print or License Photo
" data-lightbox-theme="dark" href="https://images.squarespace-cdn.com/content/v1/50631261e4b0e9530e2c53a7/1495191250997-WSC4PAA40MZ116O8PJSP/Old-Bridge-in-Great-Falls-Montana.jpg" role="button" class="
image-slide-anchor
js-gallery-lightbox-opener
content-fill
">
→ Buy a Print or License Photo
" data-lightbox-theme="dark" href="https://images.squarespace-cdn.com/content/v1/50631261e4b0e9530e2c53a7/1495191250997-WSC4PAA40MZ116O8PJSP/Old-Bridge-in-Great-Falls-Montana.jpg" role="button" class="
image-slide-anchor
js-gallery-lightbox-opener
content-fill
"> View fullsize
→ Buy a Print or License Photo
" data-lightbox-theme="dark" href="https://images.squarespace-cdn.com/content/v1/50631261e4b0e9530e2c53a7/1495191250997-WSC4PAA40MZ116O8PJSP/Old-Bridge-in-Great-Falls-Montana.jpg" role="button" class="
image-slide-anchor
js-gallery-lightbox-opener
content-fill
">
→ Buy a Print or License Photo
" data-lightbox-theme="dark" href="https://images.squarespace-cdn.com/content/v1/50631261e4b0e9530e2c53a7/1495191260873-AQ6XJXB81W9NZOOMQDS8/Row-of-Telephone-Poles.jpg" role="button" class="
image-slide-anchor
js-gallery-lightbox-opener
content-fill
">
→ Buy a Print or License Photo
" data-lightbox-theme="dark" href="https://images.squarespace-cdn.com/content/v1/50631261e4b0e9530e2c53a7/1495191260873-AQ6XJXB81W9NZOOMQDS8/Row-of-Telephone-Poles.jpg" role="button" class="
image-slide-anchor
js-gallery-lightbox-opener
content-fill
"> View fullsize
→ Buy a Print or License Photo
" data-lightbox-theme="dark" href="https://images.squarespace-cdn.com/content/v1/50631261e4b0e9530e2c53a7/1495191260873-AQ6XJXB81W9NZOOMQDS8/Row-of-Telephone-Poles.jpg" role="button" class="
image-slide-anchor
js-gallery-lightbox-opener
content-fill
">
→ Buy a Print or License Photo
" data-lightbox-theme="dark" href="https://images.squarespace-cdn.com/content/v1/50631261e4b0e9530e2c53a7/1495191241915-U7CWLO5PAXYLJ0YCOO2J/Industrial-Water-Turbines.jpg" role="button" class="
image-slide-anchor
js-gallery-lightbox-opener
content-fill
">
→ Buy a Print or License Photo
" data-lightbox-theme="dark" href="https://images.squarespace-cdn.com/content/v1/50631261e4b0e9530e2c53a7/1495191241915-U7CWLO5PAXYLJ0YCOO2J/Industrial-Water-Turbines.jpg" role="button" class="
image-slide-anchor
js-gallery-lightbox-opener
content-fill
"> View fullsize
→ Buy a Print or License Photo
" data-lightbox-theme="dark" href="https://images.squarespace-cdn.com/content/v1/50631261e4b0e9530e2c53a7/1495191241915-U7CWLO5PAXYLJ0YCOO2J/Industrial-Water-Turbines.jpg" role="button" class="
image-slide-anchor
js-gallery-lightbox-opener
content-fill
">
→ Buy a Print or License Photo
" data-lightbox-theme="dark" href="https://images.squarespace-cdn.com/content/v1/50631261e4b0e9530e2c53a7/1495191258288-IMGIUW8JH3MFEERCC9Y5/Pin-n-Cue-Great-Falls-Montana.jpg" role="button" class="
image-slide-anchor
js-gallery-lightbox-opener
content-fill
">
→ Buy a Print or License Photo
" data-lightbox-theme="dark" href="https://images.squarespace-cdn.com/content/v1/50631261e4b0e9530e2c53a7/1495191258288-IMGIUW8JH3MFEERCC9Y5/Pin-n-Cue-Great-Falls-Montana.jpg" role="button" class="
image-slide-anchor
js-gallery-lightbox-opener
content-fill
"> View fullsize
→ Buy a Print or License Photo
" data-lightbox-theme="dark" href="https://images.squarespace-cdn.com/content/v1/50631261e4b0e9530e2c53a7/1495191258288-IMGIUW8JH3MFEERCC9Y5/Pin-n-Cue-Great-Falls-Montana.jpg" role="button" class="
image-slide-anchor
js-gallery-lightbox-opener
content-fill
">
→ Buy a Print or License Photo
" data-lightbox-theme="dark" href="https://images.squarespace-cdn.com/content/v1/50631261e4b0e9530e2c53a7/1495191252830-2GD7H3C86150ZMZZ3YIQ/Old-Northern-Pacific-Railway-Logo.jpg" role="button" class="
image-slide-anchor
js-gallery-lightbox-opener
content-fill
">
→ Buy a Print or License Photo
" data-lightbox-theme="dark" href="https://images.squarespace-cdn.com/content/v1/50631261e4b0e9530e2c53a7/1495191252830-2GD7H3C86150ZMZZ3YIQ/Old-Northern-Pacific-Railway-Logo.jpg" role="button" class="
image-slide-anchor
js-gallery-lightbox-opener
content-fill
"> View fullsize
→ Buy a Print or License Photo
" data-lightbox-theme="dark" href="https://images.squarespace-cdn.com/content/v1/50631261e4b0e9530e2c53a7/1495191252830-2GD7H3C86150ZMZZ3YIQ/Old-Northern-Pacific-Railway-Logo.jpg" role="button" class="
image-slide-anchor
js-gallery-lightbox-opener
content-fill
">
→ Buy a Print or License Photo
" data-lightbox-theme="dark" href="https://images.squarespace-cdn.com/content/v1/50631261e4b0e9530e2c53a7/1495191246354-HHZ983XHS5AV4W3E09ZG/Montana-Fly-Fishing-Photography.jpg" role="button" class="
image-slide-anchor
js-gallery-lightbox-opener
content-fill
">
→ Buy a Print or License Photo
" data-lightbox-theme="dark" href="https://images.squarespace-cdn.com/content/v1/50631261e4b0e9530e2c53a7/1495191246354-HHZ983XHS5AV4W3E09ZG/Montana-Fly-Fishing-Photography.jpg" role="button" class="
image-slide-anchor
js-gallery-lightbox-opener
content-fill
"> View fullsize
→ Buy a Print or License Photo
" data-lightbox-theme="dark" href="https://images.squarespace-cdn.com/content/v1/50631261e4b0e9530e2c53a7/1495191246354-HHZ983XHS5AV4W3E09ZG/Montana-Fly-Fishing-Photography.jpg" role="button" class="
image-slide-anchor
js-gallery-lightbox-opener
content-fill
">
→ Buy a Print or License Photo
" data-lightbox-theme="dark" href="https://images.squarespace-cdn.com/content/v1/50631261e4b0e9530e2c53a7/1540105207979-4T7GZT7541Z020TT3Z6G/Flaxen-Layers-Wheat.jpg" role="button" class="
image-slide-anchor
js-gallery-lightbox-opener
content-fill
">
→ Buy a Print or License Photo
" data-lightbox-theme="dark" href="https://images.squarespace-cdn.com/content/v1/50631261e4b0e9530e2c53a7/1540105207979-4T7GZT7541Z020TT3Z6G/Flaxen-Layers-Wheat.jpg" role="button" class="
image-slide-anchor
js-gallery-lightbox-opener
content-fill
"> View fullsize
→ Buy a Print or License Photo
" data-lightbox-theme="dark" href="https://images.squarespace-cdn.com/content/v1/50631261e4b0e9530e2c53a7/1540105207979-4T7GZT7541Z020TT3Z6G/Flaxen-Layers-Wheat.jpg" role="button" class="
image-slide-anchor
js-gallery-lightbox-opener
content-fill
">
→ Buy a Print or License Photo
" data-lightbox-theme="dark" href="https://images.squarespace-cdn.com/content/v1/50631261e4b0e9530e2c53a7/1495651574185-MSZ862PWBV7I96XT9PSE/Rainbow-Over-Cascade-County-Landscape-Photos.jpg" role="button" class="
image-slide-anchor
js-gallery-lightbox-opener
content-fill
">
→ Buy a Print or License Photo
" data-lightbox-theme="dark" href="https://images.squarespace-cdn.com/content/v1/50631261e4b0e9530e2c53a7/1495651574185-MSZ862PWBV7I96XT9PSE/Rainbow-Over-Cascade-County-Landscape-Photos.jpg" role="button" class="
image-slide-anchor
js-gallery-lightbox-opener
content-fill
"> View fullsize
→ Buy a Print or License Photo
" data-lightbox-theme="dark" href="https://images.squarespace-cdn.com/content/v1/50631261e4b0e9530e2c53a7/1495651574185-MSZ862PWBV7I96XT9PSE/Rainbow-Over-Cascade-County-Landscape-Photos.jpg" role="button" class="
image-slide-anchor
js-gallery-lightbox-opener
content-fill
">
→ Buy a Print or License Photo
" data-lightbox-theme="dark" href="https://images.squarespace-cdn.com/content/v1/50631261e4b0e9530e2c53a7/1495650301783-46EXROKR0EC4AGY5JB0V/Ryan-Dam-1500.jpg" role="button" class="
image-slide-anchor
js-gallery-lightbox-opener
content-fill
">
→ Buy a Print or License Photo
" data-lightbox-theme="dark" href="https://images.squarespace-cdn.com/content/v1/50631261e4b0e9530e2c53a7/1495650301783-46EXROKR0EC4AGY5JB0V/Ryan-Dam-1500.jpg" role="button" class="
image-slide-anchor
js-gallery-lightbox-opener
content-fill
"> View fullsize
→ Buy a Print or License Photo
" data-lightbox-theme="dark" href="https://images.squarespace-cdn.com/content/v1/50631261e4b0e9530e2c53a7/1495650301783-46EXROKR0EC4AGY5JB0V/Ryan-Dam-1500.jpg" role="button" class="
image-slide-anchor
js-gallery-lightbox-opener
content-fill
">
→ License Photo
" data-lightbox-theme="dark" href="https://images.squarespace-cdn.com/content/v1/50631261e4b0e9530e2c53a7/1540105643070-WKUD5581U9R17UO35SU7/Giant-Springs-State-Park-Family-Selfie.jpg" role="button" class="
image-slide-anchor
js-gallery-lightbox-opener
content-fill
">
→ License Photo
" data-lightbox-theme="dark" href="https://images.squarespace-cdn.com/content/v1/50631261e4b0e9530e2c53a7/1540105643070-WKUD5581U9R17UO35SU7/Giant-Springs-State-Park-Family-Selfie.jpg" role="button" class="
image-slide-anchor
js-gallery-lightbox-opener
content-fill
"> View fullsize
→ License Photo
" data-lightbox-theme="dark" href="https://images.squarespace-cdn.com/content/v1/50631261e4b0e9530e2c53a7/1540105643070-WKUD5581U9R17UO35SU7/Giant-Springs-State-Park-Family-Selfie.jpg" role="button" class="
image-slide-anchor
js-gallery-lightbox-opener
content-fill
">
→ Buy a Print or License Photo
" data-lightbox-theme="dark" href="https://images.squarespace-cdn.com/content/v1/50631261e4b0e9530e2c53a7/1495191253359-8WCCL96Y85SYQZBO0A8Z/Pepsi-Logo-on-Side-of-Truck.jpg" role="button" class="
image-slide-anchor
js-gallery-lightbox-opener
content-fill
">
→ Buy a Print or License Photo
" data-lightbox-theme="dark" href="https://images.squarespace-cdn.com/content/v1/50631261e4b0e9530e2c53a7/1495191253359-8WCCL96Y85SYQZBO0A8Z/Pepsi-Logo-on-Side-of-Truck.jpg" role="button" class="
image-slide-anchor
js-gallery-lightbox-opener
content-fill
"> View fullsize
→ Buy a Print or License Photo
" data-lightbox-theme="dark" href="https://images.squarespace-cdn.com/content/v1/50631261e4b0e9530e2c53a7/1495191253359-8WCCL96Y85SYQZBO0A8Z/Pepsi-Logo-on-Side-of-Truck.jpg" role="button" class="
image-slide-anchor
js-gallery-lightbox-opener
content-fill
">
→ Buy a Print or License Photo
" data-lightbox-theme="dark" href="https://images.squarespace-cdn.com/content/v1/50631261e4b0e9530e2c53a7/1495191262884-K2MEF1CMDVQ0IQ3H43DX/Side-of-Old-Bowling-Alley-in-Great-Falls.jpg" role="button" class="
image-slide-anchor
js-gallery-lightbox-opener
content-fill
">
→ Buy a Print or License Photo
" data-lightbox-theme="dark" href="https://images.squarespace-cdn.com/content/v1/50631261e4b0e9530e2c53a7/1495191262884-K2MEF1CMDVQ0IQ3H43DX/Side-of-Old-Bowling-Alley-in-Great-Falls.jpg" role="button" class="
image-slide-anchor
js-gallery-lightbox-opener
content-fill
"> View fullsize
→ Buy a Print or License Photo
" data-lightbox-theme="dark" href="https://images.squarespace-cdn.com/content/v1/50631261e4b0e9530e2c53a7/1495191262884-K2MEF1CMDVQ0IQ3H43DX/Side-of-Old-Bowling-Alley-in-Great-Falls.jpg" role="button" class="
image-slide-anchor
js-gallery-lightbox-opener
content-fill
">
→ Buy a Print or License Photo
" data-lightbox-theme="dark" href="https://images.squarespace-cdn.com/content/v1/50631261e4b0e9530e2c53a7/1540105286072-KRTZHBDGZQO18USZUD5L/Photo-of-the-Side-of-an-Old-Northern-Pacific-Railroad-Car.jpg" role="button" class="
image-slide-anchor
js-gallery-lightbox-opener
content-fill
">
→ Buy a Print or License Photo
" data-lightbox-theme="dark" href="https://images.squarespace-cdn.com/content/v1/50631261e4b0e9530e2c53a7/1540105286072-KRTZHBDGZQO18USZUD5L/Photo-of-the-Side-of-an-Old-Northern-Pacific-Railroad-Car.jpg" role="button" class="
image-slide-anchor
js-gallery-lightbox-opener
content-fill
"> View fullsize
→ Buy a Print or License Photo
" data-lightbox-theme="dark" href="https://images.squarespace-cdn.com/content/v1/50631261e4b0e9530e2c53a7/1540105286072-KRTZHBDGZQO18USZUD5L/Photo-of-the-Side-of-an-Old-Northern-Pacific-Railroad-Car.jpg" role="button" class="
image-slide-anchor
js-gallery-lightbox-opener
content-fill
">
→ Buy a Print or License Photo
" data-lightbox-theme="dark" href="https://images.squarespace-cdn.com/content/v1/50631261e4b0e9530e2c53a7/1540105643178-6UB71V7W8FNUSTAK0Y11/Giant-Springs-State-Park-Fish-Hatchery-Trout-Pool.jpg" role="button" class="
image-slide-anchor
js-gallery-lightbox-opener
content-fill
">
→ Buy a Print or License Photo
" data-lightbox-theme="dark" href="https://images.squarespace-cdn.com/content/v1/50631261e4b0e9530e2c53a7/1540105643178-6UB71V7W8FNUSTAK0Y11/Giant-Springs-State-Park-Fish-Hatchery-Trout-Pool.jpg" role="button" class="
image-slide-anchor
js-gallery-lightbox-opener
content-fill
"> View fullsize
→ Buy a Print or License Photo
" data-lightbox-theme="dark" href="https://images.squarespace-cdn.com/content/v1/50631261e4b0e9530e2c53a7/1540105643178-6UB71V7W8FNUSTAK0Y11/Giant-Springs-State-Park-Fish-Hatchery-Trout-Pool.jpg" role="button" class="
image-slide-anchor
js-gallery-lightbox-opener
content-fill
">
→ Buy a Print or License Photo
" data-lightbox-theme="dark" href="https://images.squarespace-cdn.com/content/v1/50631261e4b0e9530e2c53a7/1540100783780-F1JBF1X75OSL31GNKKHS/Row-of-Diesel-Engines-Trains.jpg" role="button" class="
image-slide-anchor
js-gallery-lightbox-opener
content-fill
">
→ Buy a Print or License Photo
" data-lightbox-theme="dark" href="https://images.squarespace-cdn.com/content/v1/50631261e4b0e9530e2c53a7/1540100783780-F1JBF1X75OSL31GNKKHS/Row-of-Diesel-Engines-Trains.jpg" role="button" class="
image-slide-anchor
js-gallery-lightbox-opener
content-fill
"> View fullsize
→ Buy a Print or License Photo
" data-lightbox-theme="dark" href="https://images.squarespace-cdn.com/content/v1/50631261e4b0e9530e2c53a7/1540100783780-F1JBF1X75OSL31GNKKHS/Row-of-Diesel-Engines-Trains.jpg" role="button" class="
image-slide-anchor
js-gallery-lightbox-opener
content-fill
">
→ Buy a Print or License Photo
" data-lightbox-theme="dark" href="https://images.squarespace-cdn.com/content/v1/50631261e4b0e9530e2c53a7/1495191249865-09HE8CHFBK21F5UQ9HQE/Oil-Storage-Industrial-Photography.jpg" role="button" class="
image-slide-anchor
js-gallery-lightbox-opener
content-fill
">
→ Buy a Print or License Photo
" data-lightbox-theme="dark" href="https://images.squarespace-cdn.com/content/v1/50631261e4b0e9530e2c53a7/1495191249865-09HE8CHFBK21F5UQ9HQE/Oil-Storage-Industrial-Photography.jpg" role="button" class="
image-slide-anchor
js-gallery-lightbox-opener
content-fill
"> View fullsize
→ Buy a Print or License Photo
" data-lightbox-theme="dark" href="https://images.squarespace-cdn.com/content/v1/50631261e4b0e9530e2c53a7/1495191249865-09HE8CHFBK21F5UQ9HQE/Oil-Storage-Industrial-Photography.jpg" role="button" class="
image-slide-anchor
js-gallery-lightbox-opener
content-fill
">