Beaver Creek Park, which is located south of Havre, Montana deep in the heart of Hill County is the largest county park in the United States. Truth be told, it should probably be a state park, especially given the fact there are virtually no Montana state parks between the Rocky Mountains and the North Dakota border, but I'm sure the residents of Hill County who frequent the park would probably scream loudly about that ever happened.
Located on the northern slopes of the Bear Paw Mountains, Beaver Creek Park is approximately 10,000 acres in size. About one mile wide by seventeen miles long, the park includes lush grasslands, evergreen forests, aspen and cottonwood groves, rocky cliffs, and swift rushing streams.
Beaver Creek Park also includes two lakes; Bear Paw Lake and Lower Beaver Creek Lake, which along with Beaver Creek they are well stocked with trout, walleye, northern pike, bass and perch. The park is also rich with wildlife, including whitetail and mule deer, bobcats, beavers, coyotes, foxes, pheasants, grouse, eagles, and waterfowl.
Given its proximity to Havre I have spent a lot of time driving through the park and have made photos of Beaver Creek Park along the way. In this my latest installment of 20+ photos I am including 20+ photos of Beaver Creek Park. They include landscape photos of the park and some of the details that make the park so special. They compliment my collection of Montana photographs, too. Please take a moment to view my Beaver Creek Park photos if you can. I hope you enjoy them.
→ Buy a Print or License Photo
" data-lightbox-theme="dark" href="https://images.squarespace-cdn.com/content/v1/50631261e4b0e9530e2c53a7/1495136708882-XEWAYAUQFD6SK0YYJW38/Photo-Beaver-Creek-Park.jpg" role="button" class="
image-slide-anchor
js-gallery-lightbox-opener
content-fill
">
→ Buy a Print or License Photo
" data-lightbox-theme="dark" href="https://images.squarespace-cdn.com/content/v1/50631261e4b0e9530e2c53a7/1495136708882-XEWAYAUQFD6SK0YYJW38/Photo-Beaver-Creek-Park.jpg" role="button" class="
image-slide-anchor
js-gallery-lightbox-opener
content-fill
"> View fullsize
→ Buy a Print or License Photo
" data-lightbox-theme="dark" href="https://images.squarespace-cdn.com/content/v1/50631261e4b0e9530e2c53a7/1495136708882-XEWAYAUQFD6SK0YYJW38/Photo-Beaver-Creek-Park.jpg" role="button" class="
image-slide-anchor
js-gallery-lightbox-opener
content-fill
">
→ Buy a Print or License Photo
" data-lightbox-theme="dark" href="https://images.squarespace-cdn.com/content/v1/50631261e4b0e9530e2c53a7/1539700344399-XXI203E6OXY9KMAYEWW2/Photo-of-Arrowleaf-Balsamroot-Flowers-in-Montana.jpg" role="button" class="
image-slide-anchor
js-gallery-lightbox-opener
content-fill
">
→ Buy a Print or License Photo
" data-lightbox-theme="dark" href="https://images.squarespace-cdn.com/content/v1/50631261e4b0e9530e2c53a7/1539700344399-XXI203E6OXY9KMAYEWW2/Photo-of-Arrowleaf-Balsamroot-Flowers-in-Montana.jpg" role="button" class="
image-slide-anchor
js-gallery-lightbox-opener
content-fill
"> View fullsize
→ Buy a Print or License Photo
" data-lightbox-theme="dark" href="https://images.squarespace-cdn.com/content/v1/50631261e4b0e9530e2c53a7/1539700344399-XXI203E6OXY9KMAYEWW2/Photo-of-Arrowleaf-Balsamroot-Flowers-in-Montana.jpg" role="button" class="
image-slide-anchor
js-gallery-lightbox-opener
content-fill
">
→ Buy a Print or License Photo
" data-lightbox-theme="dark" href="https://images.squarespace-cdn.com/content/v1/50631261e4b0e9530e2c53a7/1495136701773-R5B5ZEC5D6H3VTM1BIVK/Beaver-Creek-Park-Summer-Grass.jpg" role="button" class="
image-slide-anchor
js-gallery-lightbox-opener
content-fill
">
→ Buy a Print or License Photo
" data-lightbox-theme="dark" href="https://images.squarespace-cdn.com/content/v1/50631261e4b0e9530e2c53a7/1495136701773-R5B5ZEC5D6H3VTM1BIVK/Beaver-Creek-Park-Summer-Grass.jpg" role="button" class="
image-slide-anchor
js-gallery-lightbox-opener
content-fill
"> View fullsize
→ Buy a Print or License Photo
" data-lightbox-theme="dark" href="https://images.squarespace-cdn.com/content/v1/50631261e4b0e9530e2c53a7/1495136701773-R5B5ZEC5D6H3VTM1BIVK/Beaver-Creek-Park-Summer-Grass.jpg" role="button" class="
image-slide-anchor
js-gallery-lightbox-opener
content-fill
">
→ Buy a Print or License Photo
" data-lightbox-theme="dark" href="https://images.squarespace-cdn.com/content/v1/50631261e4b0e9530e2c53a7/1539697601271-P7FOBMA1XJ1T1XZ16ZMM/Photo-of-Evergreen-Trees.jpg" role="button" class="
image-slide-anchor
js-gallery-lightbox-opener
content-fill
">
→ Buy a Print or License Photo
" data-lightbox-theme="dark" href="https://images.squarespace-cdn.com/content/v1/50631261e4b0e9530e2c53a7/1539697601271-P7FOBMA1XJ1T1XZ16ZMM/Photo-of-Evergreen-Trees.jpg" role="button" class="
image-slide-anchor
js-gallery-lightbox-opener
content-fill
"> View fullsize
→ Buy a Print or License Photo
" data-lightbox-theme="dark" href="https://images.squarespace-cdn.com/content/v1/50631261e4b0e9530e2c53a7/1539697601271-P7FOBMA1XJ1T1XZ16ZMM/Photo-of-Evergreen-Trees.jpg" role="button" class="
image-slide-anchor
js-gallery-lightbox-opener
content-fill
">
→ Buy a Print or License Photo
" data-lightbox-theme="dark" href="https://images.squarespace-cdn.com/content/v1/50631261e4b0e9530e2c53a7/1539832198554-IWHXDX9RX9UTIV6OX7E2/Photo-of-a-Small-Butte-Centered-in-Clouds-and-Blue-Sky.jpg" role="button" class="
image-slide-anchor
js-gallery-lightbox-opener
content-fill
">
→ Buy a Print or License Photo
" data-lightbox-theme="dark" href="https://images.squarespace-cdn.com/content/v1/50631261e4b0e9530e2c53a7/1539832198554-IWHXDX9RX9UTIV6OX7E2/Photo-of-a-Small-Butte-Centered-in-Clouds-and-Blue-Sky.jpg" role="button" class="
image-slide-anchor
js-gallery-lightbox-opener
content-fill
"> View fullsize
→ Buy a Print or License Photo
" data-lightbox-theme="dark" href="https://images.squarespace-cdn.com/content/v1/50631261e4b0e9530e2c53a7/1539832198554-IWHXDX9RX9UTIV6OX7E2/Photo-of-a-Small-Butte-Centered-in-Clouds-and-Blue-Sky.jpg" role="button" class="
image-slide-anchor
js-gallery-lightbox-opener
content-fill
">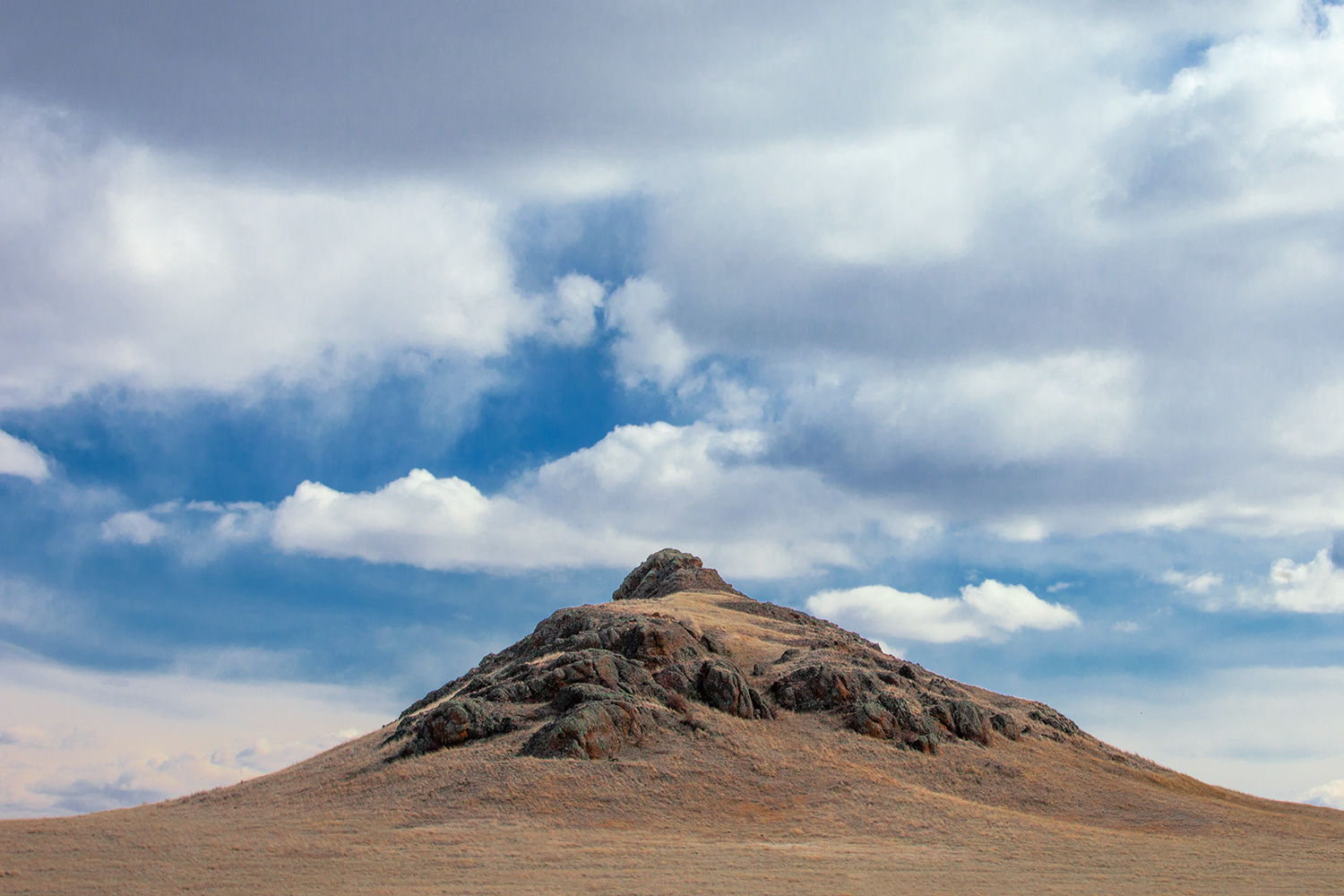 → Buy a Print or License Photo
" data-lightbox-theme="dark" href="https://images.squarespace-cdn.com/content/v1/50631261e4b0e9530e2c53a7/1539697572736-TVKVB9PP5BJUJ8TKS0U8/Tree-Bark-Nature.jpg" role="button" class="
image-slide-anchor
js-gallery-lightbox-opener
content-fill
">
→ Buy a Print or License Photo
" data-lightbox-theme="dark" href="https://images.squarespace-cdn.com/content/v1/50631261e4b0e9530e2c53a7/1539697572736-TVKVB9PP5BJUJ8TKS0U8/Tree-Bark-Nature.jpg" role="button" class="
image-slide-anchor
js-gallery-lightbox-opener
content-fill
"> View fullsize
→ Buy a Print or License Photo
" data-lightbox-theme="dark" href="https://images.squarespace-cdn.com/content/v1/50631261e4b0e9530e2c53a7/1539697572736-TVKVB9PP5BJUJ8TKS0U8/Tree-Bark-Nature.jpg" role="button" class="
image-slide-anchor
js-gallery-lightbox-opener
content-fill
">
→ Buy a Print or License Photo
" data-lightbox-theme="dark" href="https://images.squarespace-cdn.com/content/v1/50631261e4b0e9530e2c53a7/1495136713369-GB67P3N6E4CMPSHFZ72H/Rocky-Boy-Indian-Reservation-Photo.jpg" role="button" class="
image-slide-anchor
js-gallery-lightbox-opener
content-fill
">
→ Buy a Print or License Photo
" data-lightbox-theme="dark" href="https://images.squarespace-cdn.com/content/v1/50631261e4b0e9530e2c53a7/1495136713369-GB67P3N6E4CMPSHFZ72H/Rocky-Boy-Indian-Reservation-Photo.jpg" role="button" class="
image-slide-anchor
js-gallery-lightbox-opener
content-fill
"> View fullsize
→ Buy a Print or License Photo
" data-lightbox-theme="dark" href="https://images.squarespace-cdn.com/content/v1/50631261e4b0e9530e2c53a7/1495136713369-GB67P3N6E4CMPSHFZ72H/Rocky-Boy-Indian-Reservation-Photo.jpg" role="button" class="
image-slide-anchor
js-gallery-lightbox-opener
content-fill
">
→ Buy a Print or License Photo
" data-lightbox-theme="dark" href="https://images.squarespace-cdn.com/content/v1/50631261e4b0e9530e2c53a7/1495136711032-B4NPB05SMOZ88I86GME0/Road-Through-the-Middle-of-Beaver-Creek-Park.jpg" role="button" class="
image-slide-anchor
js-gallery-lightbox-opener
content-fill
">
→ Buy a Print or License Photo
" data-lightbox-theme="dark" href="https://images.squarespace-cdn.com/content/v1/50631261e4b0e9530e2c53a7/1495136711032-B4NPB05SMOZ88I86GME0/Road-Through-the-Middle-of-Beaver-Creek-Park.jpg" role="button" class="
image-slide-anchor
js-gallery-lightbox-opener
content-fill
"> View fullsize
→ Buy a Print or License Photo
" data-lightbox-theme="dark" href="https://images.squarespace-cdn.com/content/v1/50631261e4b0e9530e2c53a7/1495136711032-B4NPB05SMOZ88I86GME0/Road-Through-the-Middle-of-Beaver-Creek-Park.jpg" role="button" class="
image-slide-anchor
js-gallery-lightbox-opener
content-fill
">
→ Buy a Print or License Photo
" data-lightbox-theme="dark" href="https://images.squarespace-cdn.com/content/v1/50631261e4b0e9530e2c53a7/1495136705423-JW44JJA1DVL5TFDA9KUI/Green-Grassy-Landscape-Photos.jpg" role="button" class="
image-slide-anchor
js-gallery-lightbox-opener
content-fill
">
→ Buy a Print or License Photo
" data-lightbox-theme="dark" href="https://images.squarespace-cdn.com/content/v1/50631261e4b0e9530e2c53a7/1495136705423-JW44JJA1DVL5TFDA9KUI/Green-Grassy-Landscape-Photos.jpg" role="button" class="
image-slide-anchor
js-gallery-lightbox-opener
content-fill
"> View fullsize
→ Buy a Print or License Photo
" data-lightbox-theme="dark" href="https://images.squarespace-cdn.com/content/v1/50631261e4b0e9530e2c53a7/1495136705423-JW44JJA1DVL5TFDA9KUI/Green-Grassy-Landscape-Photos.jpg" role="button" class="
image-slide-anchor
js-gallery-lightbox-opener
content-fill
">
→ Buy a Print or License Photo
" data-lightbox-theme="dark" href="https://images.squarespace-cdn.com/content/v1/50631261e4b0e9530e2c53a7/1495136694991-8YDPWTB30T8VOA0W4ITI/Beaver-Creek-Park-Abstract.jpg" role="button" class="
image-slide-anchor
js-gallery-lightbox-opener
content-fill
">
→ Buy a Print or License Photo
" data-lightbox-theme="dark" href="https://images.squarespace-cdn.com/content/v1/50631261e4b0e9530e2c53a7/1495136694991-8YDPWTB30T8VOA0W4ITI/Beaver-Creek-Park-Abstract.jpg" role="button" class="
image-slide-anchor
js-gallery-lightbox-opener
content-fill
"> View fullsize
→ Buy a Print or License Photo
" data-lightbox-theme="dark" href="https://images.squarespace-cdn.com/content/v1/50631261e4b0e9530e2c53a7/1495136694991-8YDPWTB30T8VOA0W4ITI/Beaver-Creek-Park-Abstract.jpg" role="button" class="
image-slide-anchor
js-gallery-lightbox-opener
content-fill
">
→ Buy a Print or License Photo
" data-lightbox-theme="dark" href="https://images.squarespace-cdn.com/content/v1/50631261e4b0e9530e2c53a7/1495136698402-L4AMPJP3ELWV0HULUUAC/Beaver-Creek-Park-Ridge.jpg" role="button" class="
image-slide-anchor
js-gallery-lightbox-opener
content-fill
">
→ Buy a Print or License Photo
" data-lightbox-theme="dark" href="https://images.squarespace-cdn.com/content/v1/50631261e4b0e9530e2c53a7/1495136698402-L4AMPJP3ELWV0HULUUAC/Beaver-Creek-Park-Ridge.jpg" role="button" class="
image-slide-anchor
js-gallery-lightbox-opener
content-fill
"> View fullsize
→ Buy a Print or License Photo
" data-lightbox-theme="dark" href="https://images.squarespace-cdn.com/content/v1/50631261e4b0e9530e2c53a7/1495136698402-L4AMPJP3ELWV0HULUUAC/Beaver-Creek-Park-Ridge.jpg" role="button" class="
image-slide-anchor
js-gallery-lightbox-opener
content-fill
">
→ Buy a Print or License Photo
" data-lightbox-theme="dark" href="https://images.squarespace-cdn.com/content/v1/50631261e4b0e9530e2c53a7/1495136697376-5XIYRY126OO35GX417EF/Beaver-Creek-Park-Montana-Photos.jpg" role="button" class="
image-slide-anchor
js-gallery-lightbox-opener
content-fill
">
→ Buy a Print or License Photo
" data-lightbox-theme="dark" href="https://images.squarespace-cdn.com/content/v1/50631261e4b0e9530e2c53a7/1495136697376-5XIYRY126OO35GX417EF/Beaver-Creek-Park-Montana-Photos.jpg" role="button" class="
image-slide-anchor
js-gallery-lightbox-opener
content-fill
"> View fullsize
→ Buy a Print or License Photo
" data-lightbox-theme="dark" href="https://images.squarespace-cdn.com/content/v1/50631261e4b0e9530e2c53a7/1495136697376-5XIYRY126OO35GX417EF/Beaver-Creek-Park-Montana-Photos.jpg" role="button" class="
image-slide-anchor
js-gallery-lightbox-opener
content-fill
">
→ Buy a Print or License Photo
" data-lightbox-theme="dark" href="https://images.squarespace-cdn.com/content/v1/50631261e4b0e9530e2c53a7/1495136715829-U6MY4NNNUZ21PPAFTI4C/Snow-Falling-on-Pine-Trees.jpg" role="button" class="
image-slide-anchor
js-gallery-lightbox-opener
content-fill
">
→ Buy a Print or License Photo
" data-lightbox-theme="dark" href="https://images.squarespace-cdn.com/content/v1/50631261e4b0e9530e2c53a7/1495136715829-U6MY4NNNUZ21PPAFTI4C/Snow-Falling-on-Pine-Trees.jpg" role="button" class="
image-slide-anchor
js-gallery-lightbox-opener
content-fill
"> View fullsize
→ Buy a Print or License Photo
" data-lightbox-theme="dark" href="https://images.squarespace-cdn.com/content/v1/50631261e4b0e9530e2c53a7/1495136715829-U6MY4NNNUZ21PPAFTI4C/Snow-Falling-on-Pine-Trees.jpg" role="button" class="
image-slide-anchor
js-gallery-lightbox-opener
content-fill
">
→ Buy a Print or License Photo
" data-lightbox-theme="dark" href="https://images.squarespace-cdn.com/content/v1/50631261e4b0e9530e2c53a7/1495136710084-N8QS8E923F7TR6Q45JAP/Power-Lines-Snowing-Havre.jpg" role="button" class="
image-slide-anchor
js-gallery-lightbox-opener
content-fill
">
→ Buy a Print or License Photo
" data-lightbox-theme="dark" href="https://images.squarespace-cdn.com/content/v1/50631261e4b0e9530e2c53a7/1495136710084-N8QS8E923F7TR6Q45JAP/Power-Lines-Snowing-Havre.jpg" role="button" class="
image-slide-anchor
js-gallery-lightbox-opener
content-fill
"> View fullsize
→ Buy a Print or License Photo
" data-lightbox-theme="dark" href="https://images.squarespace-cdn.com/content/v1/50631261e4b0e9530e2c53a7/1495136710084-N8QS8E923F7TR6Q45JAP/Power-Lines-Snowing-Havre.jpg" role="button" class="
image-slide-anchor
js-gallery-lightbox-opener
content-fill
">
→ Buy a Print or License Photo
" data-lightbox-theme="dark" href="https://images.squarespace-cdn.com/content/v1/50631261e4b0e9530e2c53a7/1495136693309-2UUC3JB3JQXABBZ71GGA/Bear-Paw-Mountains-Lanscape-Rural-Photos.jpg" role="button" class="
image-slide-anchor
js-gallery-lightbox-opener
content-fill
">
→ Buy a Print or License Photo
" data-lightbox-theme="dark" href="https://images.squarespace-cdn.com/content/v1/50631261e4b0e9530e2c53a7/1495136693309-2UUC3JB3JQXABBZ71GGA/Bear-Paw-Mountains-Lanscape-Rural-Photos.jpg" role="button" class="
image-slide-anchor
js-gallery-lightbox-opener
content-fill
"> View fullsize
→ Buy a Print or License Photo
" data-lightbox-theme="dark" href="https://images.squarespace-cdn.com/content/v1/50631261e4b0e9530e2c53a7/1495136693309-2UUC3JB3JQXABBZ71GGA/Bear-Paw-Mountains-Lanscape-Rural-Photos.jpg" role="button" class="
image-slide-anchor
js-gallery-lightbox-opener
content-fill
">
→ Buy a Print or License Photo
" data-lightbox-theme="dark" href="https://images.squarespace-cdn.com/content/v1/50631261e4b0e9530e2c53a7/1495136695934-HM2A0TNL40KBA7RXX140/Beaver-Creek-Park-Landscape-Photography.jpg" role="button" class="
image-slide-anchor
js-gallery-lightbox-opener
content-fill
">
→ Buy a Print or License Photo
" data-lightbox-theme="dark" href="https://images.squarespace-cdn.com/content/v1/50631261e4b0e9530e2c53a7/1495136695934-HM2A0TNL40KBA7RXX140/Beaver-Creek-Park-Landscape-Photography.jpg" role="button" class="
image-slide-anchor
js-gallery-lightbox-opener
content-fill
"> View fullsize
→ Buy a Print or License Photo
" data-lightbox-theme="dark" href="https://images.squarespace-cdn.com/content/v1/50631261e4b0e9530e2c53a7/1495136695934-HM2A0TNL40KBA7RXX140/Beaver-Creek-Park-Landscape-Photography.jpg" role="button" class="
image-slide-anchor
js-gallery-lightbox-opener
content-fill
">
→ Buy a Print or License Photo
" data-lightbox-theme="dark" href="https://images.squarespace-cdn.com/content/v1/50631261e4b0e9530e2c53a7/1539958186512-1LEJIZBK2C81AXJRRP96/Photo-of-Rocky-Knob-in-Montana.jpg" role="button" class="
image-slide-anchor
js-gallery-lightbox-opener
content-fill
">
→ Buy a Print or License Photo
" data-lightbox-theme="dark" href="https://images.squarespace-cdn.com/content/v1/50631261e4b0e9530e2c53a7/1539958186512-1LEJIZBK2C81AXJRRP96/Photo-of-Rocky-Knob-in-Montana.jpg" role="button" class="
image-slide-anchor
js-gallery-lightbox-opener
content-fill
"> View fullsize
→ Buy a Print or License Photo
" data-lightbox-theme="dark" href="https://images.squarespace-cdn.com/content/v1/50631261e4b0e9530e2c53a7/1539958186512-1LEJIZBK2C81AXJRRP96/Photo-of-Rocky-Knob-in-Montana.jpg" role="button" class="
image-slide-anchor
js-gallery-lightbox-opener
content-fill
">
→ Buy a Print or License Photo
" data-lightbox-theme="dark" href="https://images.squarespace-cdn.com/content/v1/50631261e4b0e9530e2c53a7/1495136704332-CH50XRBHULYDNSUYKR3D/Cattle-Grazing-in-Beaver-Creek-Park.jpg" role="button" class="
image-slide-anchor
js-gallery-lightbox-opener
content-fill
">
→ Buy a Print or License Photo
" data-lightbox-theme="dark" href="https://images.squarespace-cdn.com/content/v1/50631261e4b0e9530e2c53a7/1495136704332-CH50XRBHULYDNSUYKR3D/Cattle-Grazing-in-Beaver-Creek-Park.jpg" role="button" class="
image-slide-anchor
js-gallery-lightbox-opener
content-fill
"> View fullsize
→ Buy a Print or License Photo
" data-lightbox-theme="dark" href="https://images.squarespace-cdn.com/content/v1/50631261e4b0e9530e2c53a7/1495136704332-CH50XRBHULYDNSUYKR3D/Cattle-Grazing-in-Beaver-Creek-Park.jpg" role="button" class="
image-slide-anchor
js-gallery-lightbox-opener
content-fill
">
→ Buy a Print or License Photo
" data-lightbox-theme="dark" href="https://images.squarespace-cdn.com/content/v1/50631261e4b0e9530e2c53a7/1495136699566-N5OQOU0FATL4SUM9KQCB/Beaver-Creek-Park-River.jpg" role="button" class="
image-slide-anchor
js-gallery-lightbox-opener
content-fill
">
→ Buy a Print or License Photo
" data-lightbox-theme="dark" href="https://images.squarespace-cdn.com/content/v1/50631261e4b0e9530e2c53a7/1495136699566-N5OQOU0FATL4SUM9KQCB/Beaver-Creek-Park-River.jpg" role="button" class="
image-slide-anchor
js-gallery-lightbox-opener
content-fill
"> View fullsize
→ Buy a Print or License Photo
" data-lightbox-theme="dark" href="https://images.squarespace-cdn.com/content/v1/50631261e4b0e9530e2c53a7/1495136699566-N5OQOU0FATL4SUM9KQCB/Beaver-Creek-Park-River.jpg" role="button" class="
image-slide-anchor
js-gallery-lightbox-opener
content-fill
">
→ Buy a Print or License Photo
" data-lightbox-theme="dark" href="https://images.squarespace-cdn.com/content/v1/50631261e4b0e9530e2c53a7/1495354809641-TEXCBMN2VQUNZ6JDKMTC/Upper-Lake-Havre-Montana-Time-Lapse.jpg" role="button" class="
image-slide-anchor
js-gallery-lightbox-opener
content-fill
">
→ Buy a Print or License Photo
" data-lightbox-theme="dark" href="https://images.squarespace-cdn.com/content/v1/50631261e4b0e9530e2c53a7/1495354809641-TEXCBMN2VQUNZ6JDKMTC/Upper-Lake-Havre-Montana-Time-Lapse.jpg" role="button" class="
image-slide-anchor
js-gallery-lightbox-opener
content-fill
"> View fullsize
→ Buy a Print or License Photo
" data-lightbox-theme="dark" href="https://images.squarespace-cdn.com/content/v1/50631261e4b0e9530e2c53a7/1495354809641-TEXCBMN2VQUNZ6JDKMTC/Upper-Lake-Havre-Montana-Time-Lapse.jpg" role="button" class="
image-slide-anchor
js-gallery-lightbox-opener
content-fill
">
→ Buy a Print or License Photo
" data-lightbox-theme="dark" href="https://images.squarespace-cdn.com/content/v1/50631261e4b0e9530e2c53a7/1495136713434-B5395PFZ5WZUX17LELVE/Silhouette-of-a-Tree-at-Beaver-Creek-Park.jpg" role="button" class="
image-slide-anchor
js-gallery-lightbox-opener
content-fill
">
→ Buy a Print or License Photo
" data-lightbox-theme="dark" href="https://images.squarespace-cdn.com/content/v1/50631261e4b0e9530e2c53a7/1495136713434-B5395PFZ5WZUX17LELVE/Silhouette-of-a-Tree-at-Beaver-Creek-Park.jpg" role="button" class="
image-slide-anchor
js-gallery-lightbox-opener
content-fill
"> View fullsize
→ Buy a Print or License Photo
" data-lightbox-theme="dark" href="https://images.squarespace-cdn.com/content/v1/50631261e4b0e9530e2c53a7/1495136713434-B5395PFZ5WZUX17LELVE/Silhouette-of-a-Tree-at-Beaver-Creek-Park.jpg" role="button" class="
image-slide-anchor
js-gallery-lightbox-opener
content-fill
">
→ Buy a Print or License Photo
" data-lightbox-theme="dark" href="https://images.squarespace-cdn.com/content/v1/50631261e4b0e9530e2c53a7/1495136717876-368GAJ8QTZ1NNWN0AKXY/Snowy-Pine-in-Beaver-Creek-Park.jpg" role="button" class="
image-slide-anchor
js-gallery-lightbox-opener
content-fill
">
→ Buy a Print or License Photo
" data-lightbox-theme="dark" href="https://images.squarespace-cdn.com/content/v1/50631261e4b0e9530e2c53a7/1495136717876-368GAJ8QTZ1NNWN0AKXY/Snowy-Pine-in-Beaver-Creek-Park.jpg" role="button" class="
image-slide-anchor
js-gallery-lightbox-opener
content-fill
"> View fullsize
→ Buy a Print or License Photo
" data-lightbox-theme="dark" href="https://images.squarespace-cdn.com/content/v1/50631261e4b0e9530e2c53a7/1495136717876-368GAJ8QTZ1NNWN0AKXY/Snowy-Pine-in-Beaver-Creek-Park.jpg" role="button" class="
image-slide-anchor
js-gallery-lightbox-opener
content-fill
">
→ Buy a Print or License Photo
" data-lightbox-theme="dark" href="https://images.squarespace-cdn.com/content/v1/50631261e4b0e9530e2c53a7/1495136715620-ZXRTSA6DWXIJF7YT45NR/Snow-Covered-Bear-Paw-Mountains-in-Spring.jpg" role="button" class="
image-slide-anchor
js-gallery-lightbox-opener
content-fill
">
→ Buy a Print or License Photo
" data-lightbox-theme="dark" href="https://images.squarespace-cdn.com/content/v1/50631261e4b0e9530e2c53a7/1495136715620-ZXRTSA6DWXIJF7YT45NR/Snow-Covered-Bear-Paw-Mountains-in-Spring.jpg" role="button" class="
image-slide-anchor
js-gallery-lightbox-opener
content-fill
"> View fullsize
→ Buy a Print or License Photo
" data-lightbox-theme="dark" href="https://images.squarespace-cdn.com/content/v1/50631261e4b0e9530e2c53a7/1495136715620-ZXRTSA6DWXIJF7YT45NR/Snow-Covered-Bear-Paw-Mountains-in-Spring.jpg" role="button" class="
image-slide-anchor
js-gallery-lightbox-opener
content-fill
">
→ Buy a Print or License Photo
" data-lightbox-theme="dark" href="https://images.squarespace-cdn.com/content/v1/50631261e4b0e9530e2c53a7/1495172888422-VE0HF5E3ERCE140F3DBV/Aspen-Trees-Abstract-Photo.jpg" role="button" class="
image-slide-anchor
js-gallery-lightbox-opener
content-fill
">
→ Buy a Print or License Photo
" data-lightbox-theme="dark" href="https://images.squarespace-cdn.com/content/v1/50631261e4b0e9530e2c53a7/1495172888422-VE0HF5E3ERCE140F3DBV/Aspen-Trees-Abstract-Photo.jpg" role="button" class="
image-slide-anchor
js-gallery-lightbox-opener
content-fill
"> View fullsize
→ Buy a Print or License Photo
" data-lightbox-theme="dark" href="https://images.squarespace-cdn.com/content/v1/50631261e4b0e9530e2c53a7/1495172888422-VE0HF5E3ERCE140F3DBV/Aspen-Trees-Abstract-Photo.jpg" role="button" class="
image-slide-anchor
js-gallery-lightbox-opener
content-fill
">
→ Buy a Print or License Photo
" data-lightbox-theme="dark" href="https://images.squarespace-cdn.com/content/v1/50631261e4b0e9530e2c53a7/1495136702549-XM7AMJ6TV5NA9DYEASL7/Beaver-Creek-Park-Wildflowers.jpg" role="button" class="
image-slide-anchor
js-gallery-lightbox-opener
content-fill
">
→ Buy a Print or License Photo
" data-lightbox-theme="dark" href="https://images.squarespace-cdn.com/content/v1/50631261e4b0e9530e2c53a7/1495136702549-XM7AMJ6TV5NA9DYEASL7/Beaver-Creek-Park-Wildflowers.jpg" role="button" class="
image-slide-anchor
js-gallery-lightbox-opener
content-fill
"> View fullsize
→ Buy a Print or License Photo
" data-lightbox-theme="dark" href="https://images.squarespace-cdn.com/content/v1/50631261e4b0e9530e2c53a7/1495136702549-XM7AMJ6TV5NA9DYEASL7/Beaver-Creek-Park-Wildflowers.jpg" role="button" class="
image-slide-anchor
js-gallery-lightbox-opener
content-fill
">
→ Buy a Print or License Photo
" data-lightbox-theme="dark" href="https://images.squarespace-cdn.com/content/v1/50631261e4b0e9530e2c53a7/1539845214844-7ULZ4PROBI5PCG9UW8HM/Photo-of-Wildflowers-at%3DBeaver-Creek-Park-in-Montana.jpg" role="button" class="
image-slide-anchor
js-gallery-lightbox-opener
content-fill
">
→ Buy a Print or License Photo
" data-lightbox-theme="dark" href="https://images.squarespace-cdn.com/content/v1/50631261e4b0e9530e2c53a7/1539845214844-7ULZ4PROBI5PCG9UW8HM/Photo-of-Wildflowers-at%3DBeaver-Creek-Park-in-Montana.jpg" role="button" class="
image-slide-anchor
js-gallery-lightbox-opener
content-fill
"> View fullsize
→ Buy a Print or License Photo
" data-lightbox-theme="dark" href="https://images.squarespace-cdn.com/content/v1/50631261e4b0e9530e2c53a7/1539845214844-7ULZ4PROBI5PCG9UW8HM/Photo-of-Wildflowers-at%3DBeaver-Creek-Park-in-Montana.jpg" role="button" class="
image-slide-anchor
js-gallery-lightbox-opener
content-fill
">
→ Buy a Print or License Photo
" data-lightbox-theme="dark" href="https://images.squarespace-cdn.com/content/v1/50631261e4b0e9530e2c53a7/1495136718402-EWSVN72GM5V4C7BC72KS/Sunrise-Over-Beaver-Creek-Park-Montana.jpg" role="button" class="
image-slide-anchor
js-gallery-lightbox-opener
content-fill
">
→ Buy a Print or License Photo
" data-lightbox-theme="dark" href="https://images.squarespace-cdn.com/content/v1/50631261e4b0e9530e2c53a7/1495136718402-EWSVN72GM5V4C7BC72KS/Sunrise-Over-Beaver-Creek-Park-Montana.jpg" role="button" class="
image-slide-anchor
js-gallery-lightbox-opener
content-fill
"> View fullsize
→ Buy a Print or License Photo
" data-lightbox-theme="dark" href="https://images.squarespace-cdn.com/content/v1/50631261e4b0e9530e2c53a7/1495136718402-EWSVN72GM5V4C7BC72KS/Sunrise-Over-Beaver-Creek-Park-Montana.jpg" role="button" class="
image-slide-anchor
js-gallery-lightbox-opener
content-fill
">